The Outsider Art Competition
The Outsider Art Competition is the seventh Art Competition run by the Schmeckles Project. This competition is in collaboration with Astute Scholarz, 2 Cold Coin and Terror Teddies.
Click the image below to navigate to the Twitter Post to submit your artwork.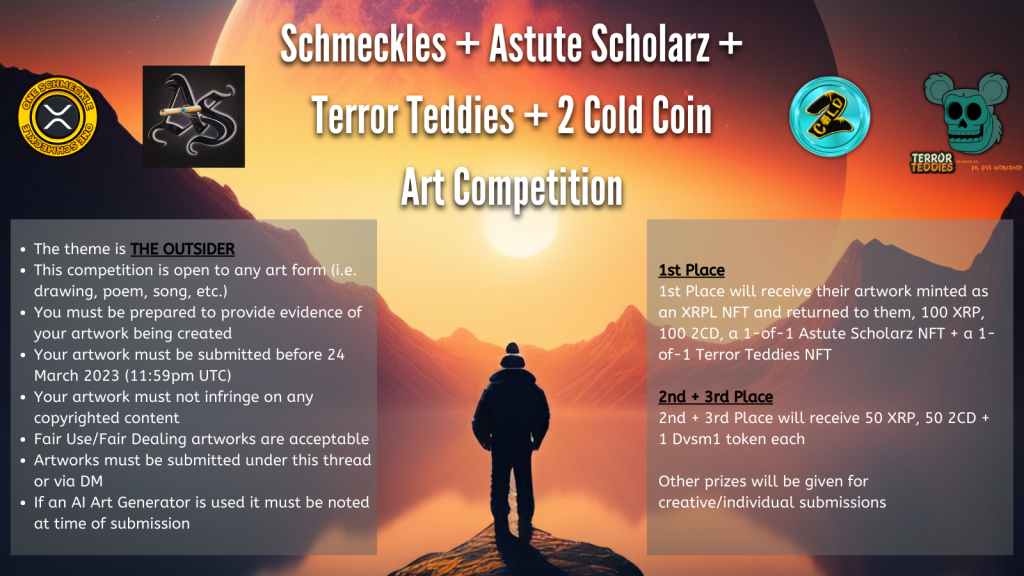 Click the "+" icon on the artworks to see a larger version as well as the artist's Twitter handle.